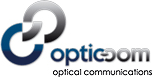 User login

New mail server
2009-10-28
Starting today, there is new mail server - mail.optic-com.bg
[...more]
Мaintenance -17.02.2009 from 23.30 to 1.00h
2009-02-11
Мaintenance -17.02.2009 from 23.30 to 1.00h
[...more]
Мaintenance - 7.01.2009 from 23.30 to 2.00h
2009-01-07
Мaintenance - 7.01.2009 from 23.30 to 2.00h
[...more]
Мaintenance - 19.12.2008
2008-12-20
Мaintenance - 19.12.2008
[...more]
Poll
Do you like our new site?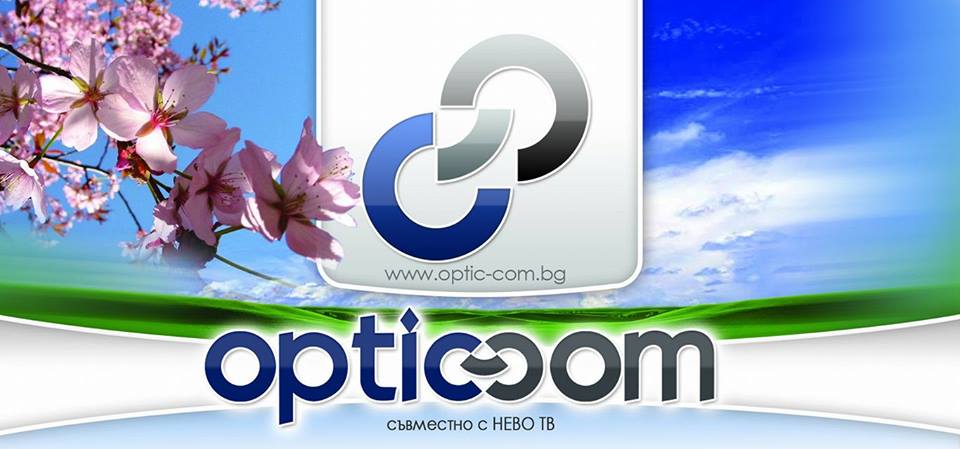 CONNECTION SETTINGS FOR WINDOWS XP
Click START then log into Control Panel, and thereafter select Network and Internet Connections, then select Network Connections.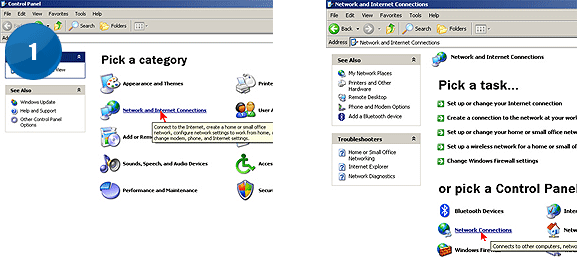 Select Create a new Connection.
When you click on Create a new connection a window will be shown, which says Welcome to the New Connection Wizard. Click Next.

In the menu New Connection Wizard select Connect to the Internet and click Next.
At the next menu Getting Ready select Set up my connection manualy and click Next.

In the menu Internet Connection choose Connect using a broadband connection that require a user name and password.
In the next menu, enter the name of your connection, such as Optic-Com.

On Internet Account Information enter your user name and password. Remove the box Turn on Internet Connection Firewall for the connection and choose Next.
On the last window you can select Add a shortcut to this connection to my desktop to display the icon for creating a link on your Desktop.

From start menu button, select the link Properties.
In the menu, choose General tab and there name registration service for your area.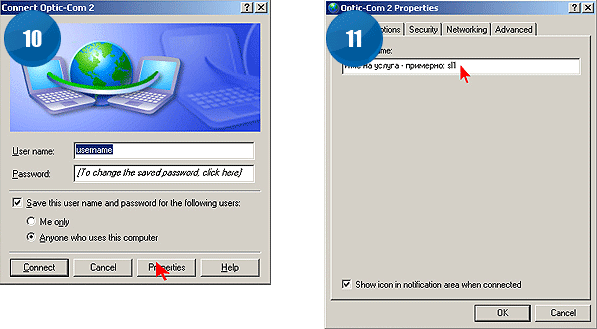 SETTING UP AN E-MAIL CLIENT MS OUTLOOK EXPRESS
Start Outlook Express, select Tools and then Accounts.
Click the button Mail, then Add and choose Mail.

Enter your name as you would like it to appear in your emails.
Enter Your E-mail адрес (your user name@optic-com.eu)

Enter mail.optic-com.eu за РОР3 server and mail.optic-com.eu for SMTP server.
Enter Yout user name@optic-com.eu and Your password for Your PPPoE access.

CONNECTION SETTINGS FOR LINUX
Due to the diversity of distributions of Linux, you can get help if you send e-mail to support@optic-com.eu or call the telephone numbers posted on our website.

* We expect a detailed description for configuring pppoe connection for Debian and Slackware, All your suggestions for the different configuration distributions will be published on our website. Don't miss to leave your name as author.
(c) Optic-Com 2009. All right reserved