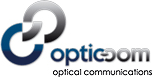 User login

New mail server
2009-10-28
Starting today, there is new mail server - mail.optic-com.bg
[...more]
Мaintenance -17.02.2009 from 23.30 to 1.00h
2009-02-11
Мaintenance -17.02.2009 from 23.30 to 1.00h
[...more]
Мaintenance - 7.01.2009 from 23.30 to 2.00h
2009-01-07
Мaintenance - 7.01.2009 from 23.30 to 2.00h
[...more]
Мaintenance - 19.12.2008
2008-12-20
Мaintenance - 19.12.2008
[...more]
Poll
Do you like our new site?




PREPAID CARDS ACTIVATION FORM
After the introduction of ten digit code, you will receive a username and password to access the Internet, as well as detailed instructions for installing the service.
If you forget your username and/or password please contact our call center day or night: 02/871 01 84 | 089/666 15 50
*IMPORTANT: KEEP THE PURCHASED CARD UNTIL THE EXPIRY OF THE PERIOD!
PREPAID
CARDS

FOR INTERNET ACCESS, CAN BE FOUND IN:

CASH REGISTER "STUDENT NETWORK"

CAFE BL.42B
(c) Optic-Com 2009. All right reserved